UPC.EAN.UCCEAN.CODE128.
EAN13.UPCA.EAN8.UPCE.CODE39.GS1-128.ITF14.PLESSY.CODE93.
Free Barcode Software
This is a premium quality and modern Free Barcode Software by Aeromium. It includes the two most commonly used barcodes, Code 39 and I2of5 (Interleaved 2 of 5). The software allows the barcode generated to be saved as an image file and easily printed on inkjet or laser printers.

Different options likes Check Digit, Human Text and Text Size are supported to ensure that the barcode will be able to meet the requirements for the different industries like supply chain, manufacturing, warehouse, healthcare, graphics and label design.

Alternatively, get our Professional Barcode Software :
Download
System Requirements

For Windows Platform :
Microsoft Windows 2000 ,Windows XP, Windows Vista, Windows 7, Windows Server 2003, Windows Server 2008 or later with 200 MHz processor and above
256 MB RAM
5 MB of hard-disk space for program installation
.Net 2.0 (or onwards)

Download Free Barcode Software - v1.0 (exe) - 345KB


Using the Barcode Software
After installation, the Barcode Software can be launched from the Windows Start Menu to generate barcode images quickly and easily. As shown in the diagram below, the barcode software is extremely simple to use and supports the various advance options.
Preview
The preview section displays the barcode after it is generated by the Encode button. It shows the barcode with a width of 350 pixels and height of 100 pixels.


Barcode
This section allows the different aspects of the barcode to be setup and configured. The various options are described below.


Symbology - Barcode Symbology. Code 39 or I2of5.

Code 39 Barcode
This barcode is one of the earliest and most widely adopted barcode. It is simple, easy to use and supports an optional check digit for verification. All Code39 barcodes have a start and stop "*" character and can be read by almost all industry scanners. This barcode supports numeric digits and uppercase alphabets.




I2of5 Barcode
This is a barcode optimized for numbers, especially numbers with even number of digits. The numbers are encoded in high density to the barcode. If the number of digits is odd number, a zero will be pre-pended.





Data - A maximum of 255 characters is supported.
Text Size - Font Size of 6 to 99 is supported. In this version, the Text uses the Times New Roman font.
Human Text - This option determines whether a human readable text is encoded into the barcode.
Check Digit - This option determines whether the check digit is encoded into the barcode.
Image Dimensions
Width (Pixels) - The width of the barcode image when saved as a file.
Height (Pixels) - The height of the barcode image when saved as a file.
Encode button
This button encodes the data and generates a barcode for preview. The Check Digit, Human Text, Text Size and Data options are taken into account during the generation process.


Save Image button
The Save File Dialog will be launched when the Save Image button is pressed. The user can choose to save the barcode in any of the 7 graphics file formats supported as shown below.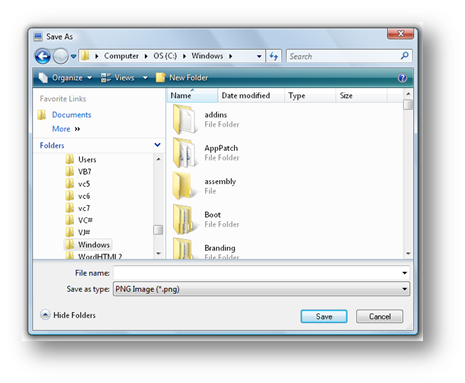 File Formats supported
PNG - Portable Network Graphics Format
JPG - Jpeg (Joint Photographic Experts Group) Format
BMP - Bitmap Format
GIF - Graphics Interchange Format
WMF - Windows Metafile Format
EMF - Enhanced Metafile Format
Close button
This button closes and exits the Aeromium Barcode Software.